Our nice flats are in the "Cit Turin" district, that in the traditional local dialect means "Little Torino". Exactly like the district, the flats are little, cosy and elegant. Few metres to Porta Susa and one minute walk to the subway. Friendly apartments with fully equipped kitchen and bathroom. Furnishings are new and with italian design details. Guests can enjoy full HD TV, WI FI unlimited and free, washing machine, air conditioning system,hair-drier. We offer bed linen and bathroom towels, shampoo and shower gel.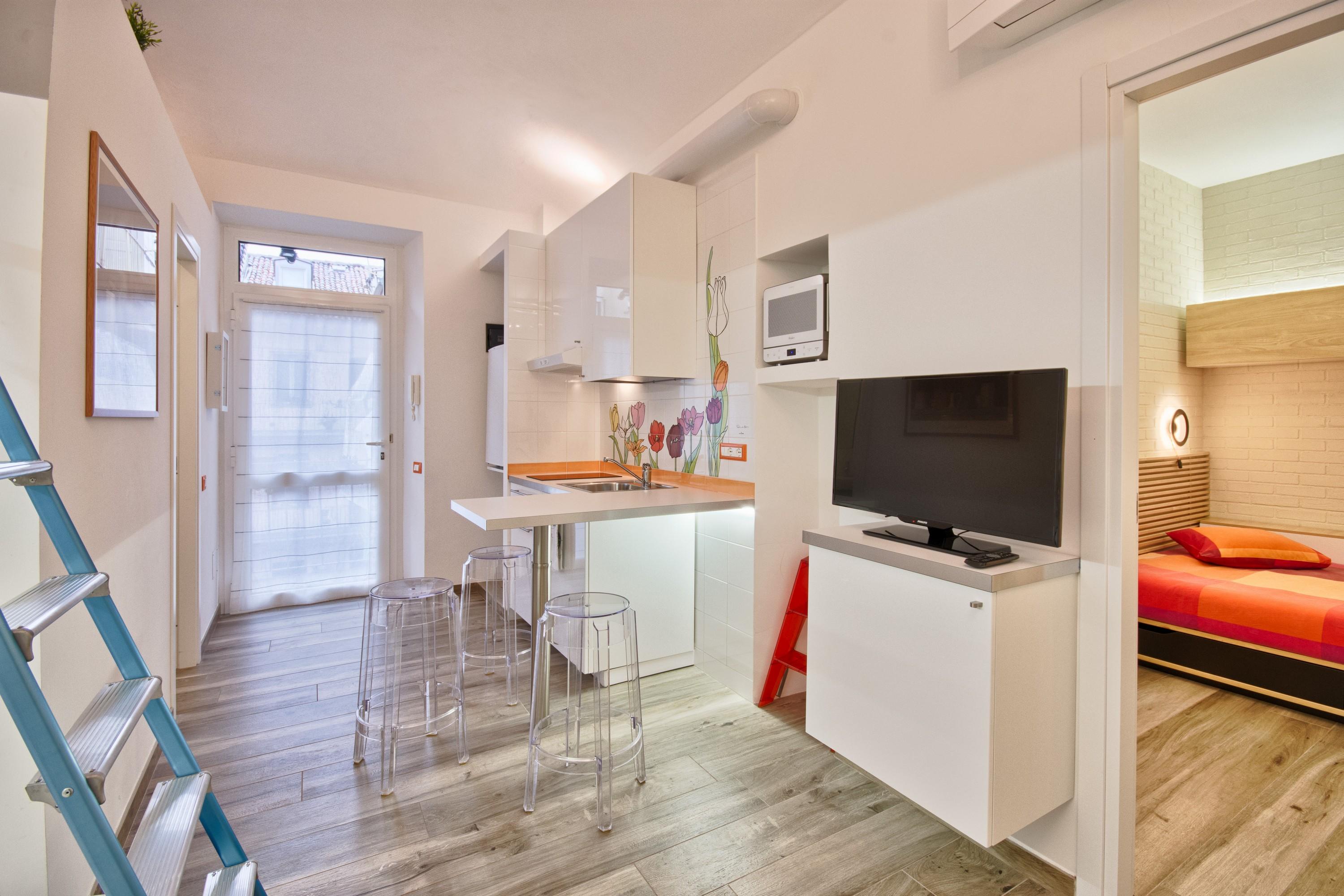 Os nossos clientes dizem:
Luisa "exquisite good taste, designer items, great care for details. All you need in a small place. State-of-the-art lodging and comfort in an old Turin building. Very convenient if you need to use the Porta Susa train station"